Congregation of The Teresian Carmelites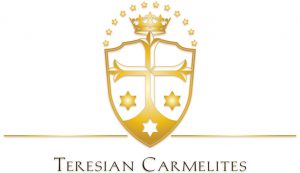 Charism: Contemplative union with God in a life of communion through charity and ecclesial service.
Motto: Passion for Christ and compassion for humanity.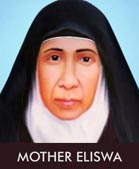 The Congregation of Teresian Carmelites (CTC) is a religious institution founded by Venerable Servant of God Mother Eliswa in the Diocese of Verapoly on 13 February 1866. It is the first indigenous Carmelite congregation for women in India, and has set up the first school for girls in Kerala, and the first boarding house and orphanages attached to the school for girl students and underprivileged children.
The sisters dedicate themselves to the apostolate of prayer, Christian education, running orphanages, homes for the aged, missionary activities, hospital ministry, women empowerment programmes, family apostolate, prison ministry and social work. Today, they are present in 70 dioceses in and outside India, imbibing the spirit and charism of Mother Eliswa.
The CTC Generalate is at St. Joseph's Vidyabhavan Edappally, Kochi, Kerala. The Congregation has seven provinces; the sisters that work in our parish belong to the Lisieux province, which is based in Jhansi.
Congregation of Jesus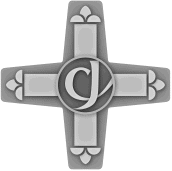 Vision: Rooted in Christ, vibrant and fearless, integrated and discerning, striving towards fullness of life for all God's creation through our life witness and multi-ministries
Mission: Participation in the sending of Christ into the world – As the Father has sent me, so I send you (Jn 20:21)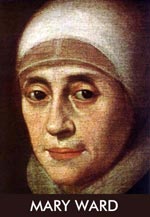 The Congregation of Jesus (CJ), was founded by Mary Ward in 1609 as an institute of unenclosed, apostolic religious women. It has around 2,000 sisters in 24 countries across four continents., with its international centre in Rome. The name Congregatio Jesu was officially adopted in 2003 in place of the title 'Institute of the Blessed Virgin Mary'.
Despite the prejudices of their time, Mary Ward and her companions followed the call of Christ according to the model of the Society of Jesus. After centuries of struggle in a world unprepared for Mary Ward's pioneering vision, the sisters of the Congregation of Jesus today are fulfilling her dream of apostolic service all over the world. The sisters are engaged in children's education, pastoral ministries, such as providing spiritual accompaniment, youth ministry, caring for the needs of parishes without a priest, supporting priests in pastoral care, training of catechists, catechism classes, organising pilgrimages and days of prayer, prayer guidance, preparation for the sacraments and care of the dying.
'There is no such difference between men and women that women may not do great things' – Mary Ward, 1617
St. Mary's Convent High School, Mulund, is a girls' school founded in 1973 at the request of Fr Valerian Godinho to meet the educational needs of the people of Mulund, especially Catholic students. Keeping Jesus as our model, we aim at forming fearless and vibrant citizens who are able to face the challenges of life.