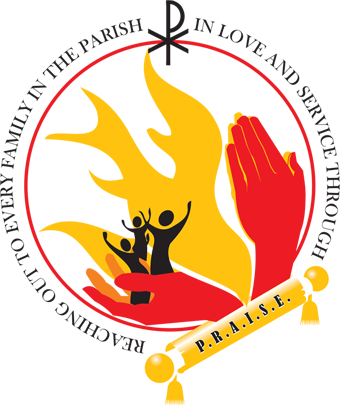 CORE TEAM
Spiritual Director: Fr Clifford Dsouza
Head: Lorna Pinto
Core Members:
Adrian Viegas
Berta Lobo
Francis D'Souza
Hyacinth Rebeiro
Joseph Monteiro
Ronald Pinto
Prayer Meetings : Wednesday, 7.30 p.m. in the St. Pius X Church
PRAYER GROUP MISSION
P

raying
R

eaching out to
A

ll
I

n need, through
S

elfless service
E

veryday
The strength of the group is approximately 250 adults and 50 children. Meetings begin with 30 minutes of praise and worship, followed by 30 minutes of preaching. The talks follow the cyclical calendar of the church.
Every first Wednesday of the month is set aside for healing services. Topics are selected according to the needs of the members suggested by them every quarter. Our resource team comprises priests, deacons, lay teachers, preachers, discipleship course animators, and members who have completed the Ministry of the Word (MOW) course from the St. Pius X Seminary in Goregaon. Our ministries include intercessions, greetings, visiting and a children's ministry. A Prayer Tower has been introduced on WhatsApp, where prayer requests are prayed for by the group.
"The Prayer Group invites all our parishioners and friends to attend the meetings. God bless you all."